How it works
The online pregnancy test uses a technological advance known as "Zeta Waves", a type of non-invasive radiation emitted from all computer monitors (see image below).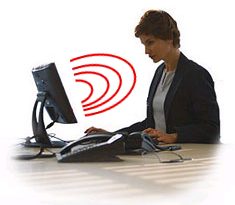 When Zeta waves reflect off of skin tissue they create a harmonic feedback signal that can be readily detected. We analyze the reflected Zeta waves to determine if you're pregnant.
Zeta waves are completely harmless with the exception of minor side-effects such as sleeplessness, irritability, cramping, bloating, myocardial infarction, and a tendency to vote for Republican candidates.
Rest assured that your baby probably won't be harmed by Zeta waves except for the occasional formation of extra arms, legs, and eyes.